ØRGREEN Studios adds new multiple offerings at SILMO
ØRGREEN Studios adds to multiple offering with brand-new styles across 3 best-selling collections
ØRGREEN OPTICS WILL EXHIBIT AT SILMO PARIS and we will be there to look out for the latest eyewear designs to bring you 
The broad and comprehensive offering of innovative, high-quality eyewear at ØRGREEN OPTICS will see new spectacular additions for the Paris show in September. ØRGREEN OPTICS continues to push boundaries and explore new directions, through an extensive range of desirable high-end eyewear materials, including 3D printed polymer, advanced titanium, and multi-colored contemporary acetate.
IMAGINARY LINES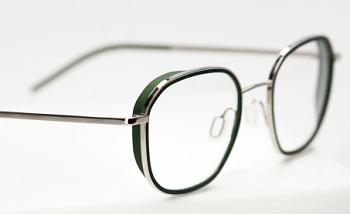 Highlights will include model Plus One, a daring frame that takes inspiration from the classic Pilot tear drop sunglasses, infusing it with a bold and sporty twist, resulting in an unparalleled look that exudes confidence and sophistication. The model features a simple bridge, adding a touch of elegance to its overall appeal. Model Wish features a softly squared pantos shape, perfectly blending a classic look with modern aesthetics. This results in a smart and elegant appearance that exudes confidence and style. The discreet 3D printed side shields really set this style apart.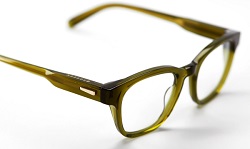 ØRGREEN ACETATE
Model Epic is Ørgreen's avant-garde acetate masterpiece, showcasing a perfect fusion of design and functionality. It celebrates the harmonious interplay of materiality and form, with a remarkable emphasis on volumes. The frame features a bespoke patterned core-wire, adding a touch of exclusivity and individuality to its design. The new geometric signature metal rivet exemplifies Ørgreen's meticulous craftsmanship and unwavering attention to detail. Model Fire Starter is similarly striking, showcasing a play of minimal dimensions, skilfully emphasising the lightest expression of the acetate material. Easy thin lines harmoniously blend to create a timeless and commercially appealing product.

SHEET TITANIUM
Model Like Heaven is produced in Ørgreen's Titanium sheet; the frame offers a daring navigator look with its large structure and captivating double bridge, evoking a sense of adventure and elegance that is a signature of the Ørgreen style. With its minimal yet daring appearance, Like Heaven effortlessly catches the eye.