The Blackfin Black Edition.
Craftsmanship, Science and Luxury become one. Forever.
The Black Edition series embodies the supreme elegance of titanium frames.
An exclusive selection presented with a sophisticated, luxurious appearance, a product of the perfect marriage between science and fine craftsmanship.
Thanks to the innovative Blackfin Nano-Plating process, each model takes on a unique, unmistakable personality.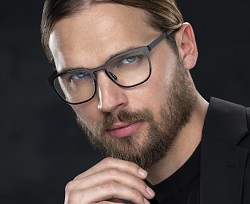 This series embodies the essence of fine artisan craftsmanship, with the initial hand-polishing phases that call for time, experience and delicate action, transforming each piece into a timeless work of art.
Every detail is meticulously and masterfully addressed to guarantee all the sophistication and luxury of Italian hand-craftsmanship.
With the cutting-edge technology of Blackfin Nano-Plating coloring techniques, the frames acquire an extraordinary polished effect designed to last a lifetime.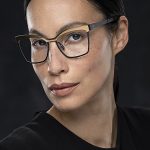 In an outer-space-like setting, inside an aseptic, vacuum-sealed bell jar, precious metals are vaporized and then deposited, atom by atom, onto the surface of the frames, creating a coating that is both thin and durable. The result is unrivaled elegance that never goes unnoticed.
The Black Edition series is a tribute to technology and to luxury. The colours sparkle in different shades, from black to gold, in a sophisticated interplay of indelible reflections, thanks to the Blackfin Nano-Plating process, able to increase resistance in the polished surface that will continue to glow with the same intensity. Forever.