College research highlights potential damage to eye health due to increased cost of living
1 in 5 Brits (22%) have postponed or cancelled a sight test in the past year due to cost concerns
The College of Optometrists is urgently encouraging the public to consider their eye health as recent research shows 50% of people say that the cost of living will have an impact on how they care for their eyes in the future. A concerning 22% of people have admitted to postponing or cancelling an appointment in the past year.
The research, which was conducted in May 2023 also showed: 
1 in 5 (21%) said that they are concerned they will have to delay booking sight tests for themselves or their children until they know they can afford any glasses or lenses that they may require
1 in 5 (21%) have not had a sight test in five years or more
Of those that had attended a sight test in the last 5 years, over half (51%) of them were prescribed glasses and 15% were either diagnosed with a wider eye or health condition or referred for further tests with a specialist
There is low awareness about NHS-funded sight tests, with only 50% of respondents being aware that those under 16 are entitled to them, and only 48% realising that sight tests are funded for those over 60.
Dr Paramdeep Bilkhu MCOptom, Clinical Adviser at The College of Optometrists said;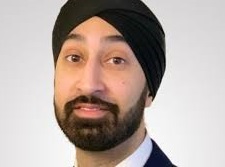 "It's troubling to know that people's vision and eye health may be impacted by the cost of living crisis, and I would urge anyone due a sight test or with any eye problems such as a change in vision to prioritise it where possible. Having your sight tested does not have to be expensive; there are many groups of people who will be entitled to an NHS-funded sight test. We know that people are not aware of the government support available to them; our research shows that only half of people are aware that children under the age of 16 are entitled to NHS funded sight tests in the UK. When it comes to your eye health, early detection of eye problems is very important, especially for children, where we have a small window to time to correct any issues. We urge parents particularly not to be put off by cost; even if your child does need glasses, they will be entitled to an optical voucher to help towards the cost."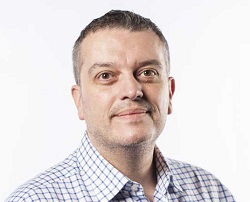 Responding to the College's story, Paul Morris, Director of Professional Advancement, says: 'New research from the College of Optometrists highlights our critical role as clinicians in explaining the importance of regular eye tests to all our patients so they can tell their friends and family about the best way to look after their sight.
'We know that it is a difficult time for many so we also need to make sure people are aware of the support available to them, such as free eye tests and optical vouchers via the NHS.
'Avoiding visiting the opticians or putting off a regular eye test can be detrimental to your health. We're approaching Glaucoma Awareness week* and we know that glaucoma can often be symptomless for years. An eye test is the only way to detect conditions early to help our patients avoid irreversible vision loss.'
* UK Glaucoma Week is 26th June to 2nd July 2023