Varilux XR the first ever Eye Responsive Lens.
The new lens was launched at a meeting attended by over 400 ecp's
Background.
We live in times where speed of connection and travel are imperative. We have to multitask in order to stay aware and connected to the constant stream of information that is being fed to us minute by minute.
Demographics predict that by 2030 one third of the population will be aged over 40 creating a 50% increase in presbyopia worldwide and increase from 2 billion wearers to 4 billion. Today it is said that 60 is the new 40 and the population is more aware and more demanding and significantly more interested in health and activity than previous ageing generations.
But with 5G and Smart Phone use plus AI we are in an era of Information Overload.
It was in relation to these findings that EssilorLuxottica set about redesigning the Varilux lens using a survey of over 4,000 wearers.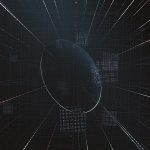 This showed that 30% suffer from the action of Dynamic Movements. Especially the need to focus on smart phones, deal with stairs and driving. So, there's a need to make the transition between distance and near easier. Using dynamic models and avatars and AI and a long research, development and testing the end result is the Varilux XR.
This work was accredited to Sebastian Fricker in charge of R & D Lens Design.
The old Varilux,designs, great in their day, did not take into account the many changes in gaze required to deal with life's situations.
Take a look at the timeline of Variluz design and invention.

The new XR design provides the first Responsive Progressive lens with Instant Sharpness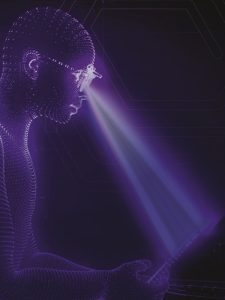 The AI design makes it possible to iron out disparities between the two eyes and it calculates the most efficient length of the transition corridor from the determinants of the prescribed distance and near powers required.
In trials after its formulation over 95% of existing wearers of progressive lenses preferred the XR design. Nine out of ten recognised the Instant Sharpness over their own lenses.
In order to measure and recognise the gaze and head posture practitioners can continue to use their pads as before using the updated app. So, the H3D remains but what is extra is the interpretation of gaze and head posture using a phone and for really impressive results the assessment of Near Vision Behaviour (NVB).
It takes no more than 2 minutes to assess the gaze, reading distance, Visual Behaviour and lateral offset just using your pad with a frame clip.
The Varilux XR lens provides a 25% increase in the Near Vision Zone.
There are three levels of the XR lens, Varlux XR, XR Track and XR Pro
Training
The best way to learn about XR is to use Essilor's Leonardo learning online. Starting from May 30th there will be 4 days of intensive online training specifically for the XR lens.
These will remain for later viewing for one month.
It is said that the Varilux XR is the first ever Eye Responsive Lens.
Media and local marketing
The product will be intensely marketed in all media spheres including some very high-profile influencers with over half a million followers. The marketing will be intensive from July to December with main media content heavily created from 18th September to 31st October with a spend in the order of £1 million.
Locally POS and Window displays will be prominent.
Read about the "Timeline of Varilux" permanently available in our Dispensing Briefing here  written by Andy Hepworth
Other new products and brands on the way.
Rayban Reverse have been designed as a new aesthetic shape using concave front surface and convex back surface creating an inverted lens.
A new brand arrives later this year to join the EssilorLuxottica frame stable……. Swarovski from the famous jewellery house.