TITANFLEX from Inspecs 
The Original, Unparalleled since 1988
Supplied & shipped from the UK head office of Inspecs based in Bath with a UK wide distribution.
.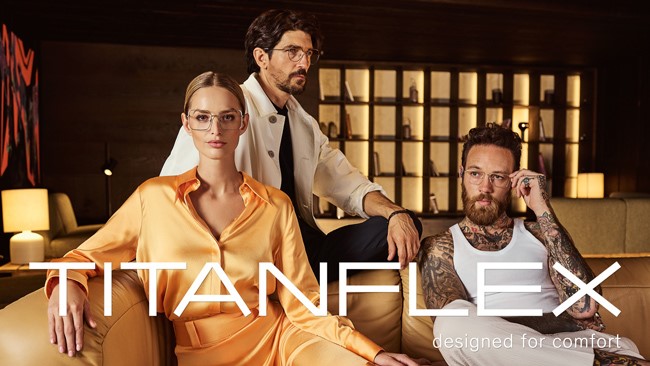 OUR PROMISE
Technology eyewear – developed by German engineers for the demands of daily life.
TITANFLEX customers place value on high wearing comfort, and are looking for robust glasses for all life situations. As a result of their strong affinity with engineering and technology, they value special quality and durability.
The selection of a TITANFLEX is for them a symbol of understatement.
THE CHARACTERISTICS
TITANFLEX stands for technology and design, and for perfect comfort. TITANFLEX is light and yet robust.
Moreover, this material is more than ten times more elastic than conventional spring stainless steel. Thanks to the memory effect, the frame repeatedly returns to its original shape following deformation.
The TITANFLEX brand is presented as self-confident and innovative, technical and competent.
THE POSITIONING
Many people use TITANFLEX as a generic term for all memory-titanium frames.
However, only the original models feature the special finishing. ESCHENBACH invented these models with memory metal – and TITANFLEX frames are still the best quality memorytitanium on the market today.
The reasons for this are the German engineering skill and expertise to meet the high demands of their wearers.
THE HISTORY
Memory-titanium alloys are the result of intense research carried out by NASA or the US Navy.
In order to optimise these properties, ESCHENBACH subjected the basic material to strict controlled thermo-mechanical treatment and finishing.
In 1988, ESCHENBACH revolutionised the optical market with their flexible, robust and light TITANFLEX.
TITANFLEX still impresses today thanks to its engineering skill and highly innovative power.