Sir Jackie Stewart OBE takes the driver's seat at Glasgow Gala Dinner in aid of Race Against Dementia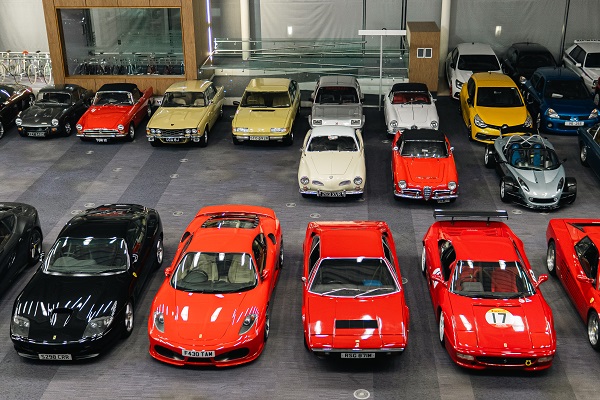 Legendary Scottish racing driver Sir Jackie Stewart OBE attended a gala ball in Glasgow on Saturday to raise funds for Race Against Dementia. The event was the first to take place at the brand new Moulsdale Foundation headquarters.
Race Against Dementia was founded by Sir Jackie Stewart OBE following his wife Lady Stewart's dementia diagnosis. Race Against Dementia is a global charity which works in partnership with some of the world's leading medical research institutions and funds pioneering research through their Fellowship Programme, investing in early career scientists. Their mission is to "work smarter and faster to cure dementia". Race Against Dementia is an official charity partner of Formula 1, providing a global platform to raise awareness and funds for dementia research.
The three-time Formula One World Champion, nicknamed the "Flying Scot", founded Race Against Dementia after his wife, Lady Stewart, was diagnosed with the condition. The charity funds global research towards a breakthrough cure for dementia.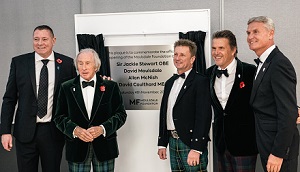 The ball, which took place on 4th November, raised over £150,000 in aid of RAD's cutting-edge research into the prevention and treatment of dementia. A number of other distinguished guests joined Sir Jackie at the event, including fellow racing legends David Coulthard MBE and Allan McNish, as well as Andy Cameron MBE, Mark Stewart, and Rona MacKay MSP.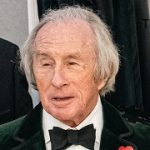 Sir Jackie Stewart OBE said: "Dementia is an urgent and accelerating problem that will take ingenuity and ambition to solve. By ensuring that the most promising and ground breaking research gets the funding it needs, we can put ourselves in pole position to find a cure. David has been a wonderful supporter of Race Against Dementia for many years and I'm grateful for everything he has done."
The gala ball was held at the new headquarters of the Moulsdale Foundation in Bishopbriggs. Saturday also saw the official opening of the new site, with Sir Jackie, Allan McNish, David Coulthard, Mark Stewart and David Moulsdale unveiling a plaque at the charity venue.
Established by local businessman David Moulsdale, the Moulsdale Foundation has supported Race Against Dementia since 2019, organising various high-visibility fundraising activities. The Moulsdale Foundation's new facility in Bishopbriggs will not only act as its headquarters, but the 2,000 capacity events venue will also be made available free of charge to other recognised charities. In 2024 the Foundation is planning to host events for up to 12 charities with all proceeds from table sales and other fundraising going directly to the charity. It is estimated that the new venue could save the charity sector in Scotland over £500,000 per year.
David Moulsdale said: "Dementia is a global crisis and without a cure, one in three people born today will develop the disease. Like Sir Jackie, I too have personal experience of how dementia can devastate a family and together, we are taking action. I'm very proud that the Moulsdale Foundation was again able to support his extraordinary drive in curing this horrific disease.
"I'm delighted that the new headquarters is now open, and look forward to welcoming charities from across Scotland, and supporting their vital work."