Body Doctor to launch eye and brain supplement brands
First for the UK, eye and brain supplement brands, ReMind and MacuPrime to launch into the UK under exclusive distribution agreement with The Body Doctor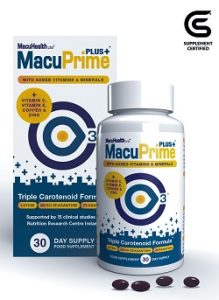 MacuHealth Ltd has announced a new partnership with The Body Doctor Ltd as its exclusive distributor in the UK, which will see the launch of its innovative MacuPrime and ReMind supplement brands into the market.
MacuPrime is the only eye supplement that can be backed by over 15 clinical trials, including the EU competitively funded Central Retinal Enrichment Supplementation Trials (CREST) 1,2, conducted by Professor John Nolan and his research team at the Nutrition Research Centre Ireland (NRCI), South East Technological University, Waterford.
During the past 25 years, the ground-breaking research has delivered significant patented innovations in areas such as vision, nutrition and Alzheimer's disease.
MacuPrime was one such innovation developed thanks to CREST investigating the impact that carotenoids have on protecting and enhancing vision for the general public and people with age-related macular degeneration1,2.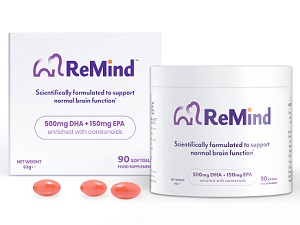 ReMind, a first of its kind supplement, has been shown to have positive effects on the quality of life of Alzheimer's patients. The innovative, evidence-based supplement offers an over the counter, simple but effective addition to the overall management of Alzheimer's disease.
In a recent 24-month, double-blind, placebo controlled clinical trial at NRCI3, ReMind's unique, patented formulation provided improvements in mood and memory, as reported by the carers of early to mid-stage Alzheimer's disease patients, as well as showing signs of slower rates of disease progression.
MacuHealth Marketing Manager, Karen Fennell, said: "Finding a distribution partner with the same ethos as MacuHealth to bring our unique products to the UK was crucial.
"The Body Doctor is as passionate as we are about empowering people with science-based knowledge to make the right choices for their long-term eye and brain health. We are looking forward to working with The Body Doctor team to launch our premium quality, patented supplements in the UK and are excited to see how they will help grow an important market for us."
The Body Doctor's Sales and Marketing Director, Sam Wymer, said: "Eleven years ago we made the decision to create The Body Doctor Ltd with a simple mission; to devise, develop and supply innovative solutions that actually help people. Our new partnership with MacuHealth brings two ground-breaking supplements to the UK. Backed by science and clinically proven, these brilliant products embody true innovation that will help the lives of millions of people.
"We couldn't be prouder, or more excited, to launch these products and continue to deliver industry-firsts to our customers and patients that will help people think better, feel better and live better."
ReMind and MacuPrime will soon be available in opticians and select pharmacies nationwide. The new supplements will also showcase on The Body Doctor stand at the SightCare conference on January 28-29 at the Telford International Centre and at 100% Optical at ExCeL London from February 24-26 on stand M450.