ØRGREEN OPTICS presents "VOLUMETRICA"

THE ACETATE CAPSULE COLLECTION
"Volumetrica" is a curated capsule collection featuring three designs, paying tribute to the substantial and robust nature of acetate, masterfully sculpted into daring geometric forms. The ultra-sharp edge finishes strike the perfect balance between volume and material, while the crystal color palette further expands the allure of the frame.
AMERICA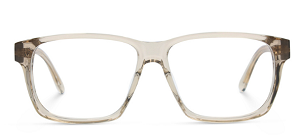 Bold, modern rectangular eyewear. With its ultra-sharp edges and detailed acetate bevelling, it's a sleek yet sturdy eyewear design. The unique core wire pattern and logo detail subtly showcase the Danish brand, while a geometric metal rivet adds a touch of industrial style. Finished in a vibrant crystal colour palette, America effortlessly blends functionality with contemporary fashion.
EPIC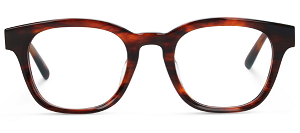 Elegant eyewear with a discreet keyhole bridge and a subtle inner bevel for a refined look. With no logo on the frame, the design of Epic stays clean and minimalistic. Features like a geometric metal rivet and bespoke core wire add subtle, stylish details, while the crystal colour palette gives a fresh touch. Designed to offer the wearer an enjoyable comfortable fit with dynamically sculpted end tips, ensuring both style and ease-of-wear in one.
QUEEN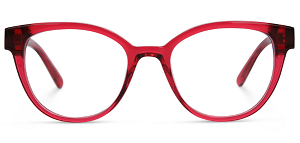 Queen is a frame that blends soft, feminine shapes with bold design. The almond eyeshape offers a gentle touch, contrasted by thick temples for a statement look. Subtle lifts at the end-pieces and a logo on the top right temple add refined details, while crystal colorations bring a playful, vibrant twist. The style combines subtle elegance with bold style, enhancing any look with its contemporary charm.