A fresh concept for a one-of-a-kind collection seven new models in the Ultra Limited line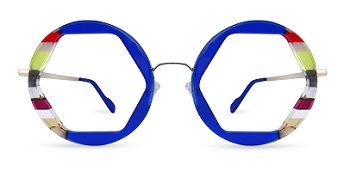 Italian brand Ultra Limited will be expanding its joyful optical and sunglasses collection with seven new models, each offered in four distinct colours, to be previewed at SILMO 2023.
Showcasing superior artisanship, the releases will feature a myriad of bold colour combinations and sophisticated shapes boasting the brand's signature striped pattern, linear details and geometric effects.
Three of the seven new styles will feature a new concept, in which the front of the standout optical models Bassano, Altamura and Valeggio is adorned with an additional layer of acetate – or overhang – resulting in a complex and avant-garde three-dimensional design.
Moving forward:

"…every year we aim to move forward and come up with new ideas for our collection. The process to create this new concept was difficult due to production limitations, but we finally did it after a year and a half of research and we are really proud of the outcome…" Tommaso Poltrone, Ultra Limited
Each frame in the collection is one-of-a-kind and handmade by craftspeople from the Belluno area,with new tones of Mazzucchelli acetate selected every six months and individually fused together using a state-of-the-art production process. The tones of the new spectacles are bright, colourful and will be sure to add a touch of charisma and excitement to an everyday look.
The most feminine additions to the collection are the cat-eye model Bassano, the sharp angular lines and layered geometric rim of which offers a high-contrast style, and the glamorous model Altamura, an iconic rectangular cat eye shape with a curved topline made to capture the personality of the wearer.
Highlights in the new optical releases also include three styles that perfectly embody the ULTRA LIMITED identity. Model Valeggio is characterised by an oversized hexagonal shape with a 70s spirit, while the rounded models Piombino and Albarella offer a daring look with their hexagonal outline on the inner part of the rim.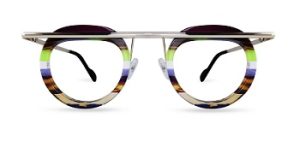 The front of models Livigno and Sondrio – also offered in sunglasses form – presents a gold or gunmetal top bar that is perfectly connected to the metallic temples at the hinges for a modern twist.
Livigno boasts a rectangular aviator shape, while Sondrio features a more rounded design.
With their high-quality design, striking colour combinations and perfect UV protection, the sunglasses have been created to turn heads while providing comfort. The sun lenses of model Livigno are presented in a classic grey gradient, while model Sondrio offers a brown or grey gradient lens.
Ultra Limited was founded by the Italian firm 450 Srl in 2014. The eyewear brand started as an entrepreneurial project born from the expertise and know-how of four visionaries who proposed a new stylistic reference for the world of fashion and eyewear. With an immediately identifiable and recognisable style, the one-of-a-kind customisable products in the Ultra Limited collection today are characterised by the finest Italian craftsmanship and quality, and creative design ideas with colourful
and expressive details and combinations.