Blackfin Atlantic | A titanium tribute to bold elegance
FALL/WINTER 2023 Collection
Blackfin Eyewear is delighted to reveal its new Fall/Winter 2023 collection. A perfectly symbiotic relationship between innovative design, artisan craftsmanship and technology promises to redefine the optical experience with aesthetics and functionality. This collection introduces new models in the Blackfin One, Blackfin Pacific and Blackfin Atlantic families.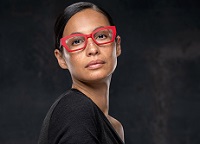 Specifically, it marks a milestone for the Blackfin Atlantic family. Endowed with a bold British look, the new styles have generous proportions without forfeiting the distinctive light weight that comes with the use of titanium.
Frames in the Atlantic series are cut from a single 3-mm block of titanium, lending them an infinite sensation of solidity. The beveled shapes lend a soft look, elegantly embracing the face. Thanks to an innovative patent, the pantoscopic angle of the temples can be adjusted, ensuring perfect adaptability to all faces, without compromising aesthetics. These frames embody all of Blackfin's exceptional productive know-how.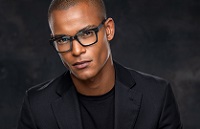 For the coming season, the Blackfin Atlantic series updates with the launch of three models: Soho (unisex), Tribeca (women) and Hoxton (men), all available in elegant shades and vivid colors, a distinctive trait of the brand, along with the exclusive "Black Edition" version in glossy black.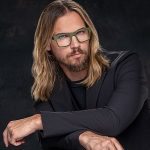 In this collection, Blackfin's quest for design perfection finds a new, bold expression, demonstrating once again the company's aptitude for innovation in the world of eyewear.
Made entirely in Italy at the sustainable Black Shelter headquarters, in keeping with the Neomadeinitaly code of ethics, Blackfin eyewear fuse design and functionality in a sophisticated portrayal of ingenuity and style.
The Fall/Winter 2023 collection will be available at select optical shops starting in September.