Putting Fit First with Stepper Eyewear

When deciding on new spectacles, STEPPER EYEWEAR argues that frame choice should prioritise fit before any other consideration. Next would come lens requirements and, finally, aesthetics.
'Don't think aesthetics are not important,' comments Peter Reeve, Managing Director STEPPER (UK) Limited. 'When wearing a frame, you need to want to wear it. But if the fit, and therefore lens performance, is compromised, the result will be spectacles that fail to deliver the benefit intended. Poor vision and discomfort being the outcome'.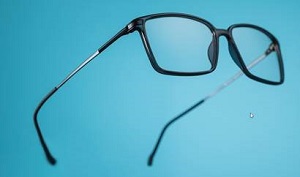 The SI-20126 has a simple, uncomplicated design appeal. Understated yet contemporary with a style that will work with most face shapes. Using a classic STEPPER EYEWEAR formula combining an ultra-comfortable TX5 (plastic) front with Titanium sides always work well, producing remarkable fit characteristics.
'The design has almost universal appeal, 'like a great pair of brogues, it will always look right, for every occasion,' adds Peter. 'Whatever your style, it will complement you.'
Using a minimalist design crafted in TX5, and Beta-Titanium means the frame-alone weight, resting on the wearer's face, is just 6.5g. Add lightweight lenses, and the user experience will be a total wearer pleasure.
SI 20126 is available in three colours – Blue, Smoke and Black.