These are the summer trends by Immagine98
Optical styles that celebrate vacation destinations and sunglasses that take a tip from nature
Summer is here! And the password is? Stand out!! How better than with great eyewear – optical or sun – the only accessory worn on the face.
The real goal is not to follow fashion but to be unique, curious and beyond stereotypes. The new challenge is to build – through details – a "bespoke" look.
Check out the X-Ide brand styles from Immagine98: optical frames that celebrate summer and the urge to get away. Each style carries the name of a tourism destination, transporting us immediately into a vacation state of mind. Like the most sought-after hot spots in 2023,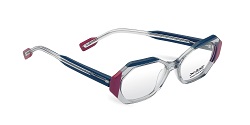 Maiorca, Zanzibar and Martinica favor bright colors – blue, hot pink and optical patterns – lending them a frisson of vitality and lightheartedness. These frames are an ode to the allure of summer. Each style is crafted with the utmost attention to detail, ensuring wearers a unique way to light up their own personality.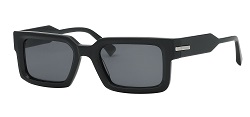 And, for those who wear sunglasses not only for protection but also to accessorize to the max, Immagine98's MIC-Made in Cadore always make the cut. Each style takes inspiration from nature, like Aquila, a trendy option for fashion-conscious wearers. Made of bold high-quality acetate, their contemporary charm derives in part from forest green, a natural, on-trend summer color. Unique by design, they're a must-have for those who put style and functionality first.
Sunsets over the sea? Warm enveloping shades of orange, like those in the lenses of the MIC Ginepro sunglasses that (akin to the juniper they are named for) broadcast their allure. Teardrop-shaped sun lenses are framed by bold acetate rims with colorful layered thicknesses in the upper part of the front and in the density of the temples themselves. Available in a mix of colors derived from the combo of orange lenses with contrasting black, and by dark sage green set off against white layered thicknesses.
Despite a name reminiscent of the cold northwesterly Mistral wind, Maestrale by MIC – Made in Cadore, carries a breath of inspiration in its irregular hexagonal shape, lending the look of a playful diva trying to shade her eyes from the sun. Shown here in tortoiseshell, a reminder of the warm colors of reawakening forest growth.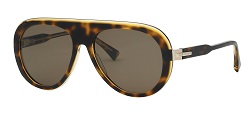 Ginestra is dedicated to one of the hardiest plants – a symbol of courage and extreme resistance in the face of an inevitable fate – although exposed to the destructive fury of nature, it remains flexible and resistant, as Leopardi himself relates in his eponymous poem. Encapsulated within this frame is a resilient fearless spirit – a stylish square, in bold acetate, haughty and impressive, as only diva-worthy eyewear can be. Available in four colorways: solid black, light brown/pink, marbled black and classic dark havana.