GO EYEWEAR to promote TRUSSARDI

GO EYEWEAR announce exclusive multi-year international eyewear licensing agreement with the historic Italian fashion house Trussardi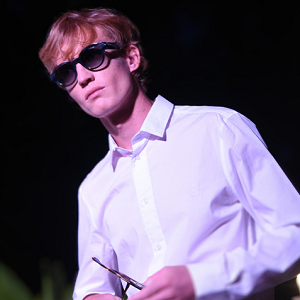 The first collection under the agreement has been previewed at a spectacular formal catwalk event in Rome on Monday 19th June 2023 for VIP opticians and press, in Palazzo Brancaccio, Rome.
The European eyewear manufacturer, GO Eyewear Group, founded in Portugal and recently  expanded to a prestigious, advanced facility in Alpago, Italy –  are delighted to announce their new international multi-year designer eyewear licensing agreement with Trussardi, on the occasion of the preview of the optical and sunglasses collection, which took place in Rome this week. The exclusive summer cocktail event for the international optical community, VIPS and selected press took place at the prestigious Palazzo Brancaccio, one of Rome's most elegant historic buildings.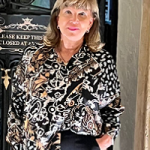 "We are delighted to begin a new partnership with Trussardi to produce & distribute an extensive premium eyewear and sunglasses collection, fully respecting the main concepts of Trussardi's brand identity. The preview marks a wonderful new departure for our collaborative work in this endeavour," Raffaella Da Riz, CEO, Go Eyewear Group Europe.
"We have invested a lot of resources in this brand and created a rich and supremely glamorous international collection, with iconic brand themes and combining distinctive models with highly sellable items." Trussardi is the first designer collection in the portfolio at Go Eyewear Group, which includes the brands Ana Hickmann Eyewear, Hickmann Eyewear and Bulget Occhiali, among a wide portfolio of qualitative ranges.
The Trussardi A/W 2023 collection offers designs with a glamorous, elegant and highly wearable styling, for a male and female audience who seek designer eyewear with a chic but subtle refinement in every design detail.
High-quality materials feature in this collection with styles in stainless steel and finely crafted Italian acetate, each one emblazoned with the Trussardi logo or insignia finely crafted into temple designs with flawless Italian expertise and know-how.