PEOPLES FROM BARBADOS
A Summer Bestseller from the BAJAN Eyewear Brand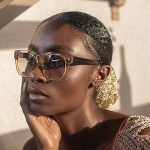 Seasonal bestsellers from luxury eyewear brand, Peoples from Barbados (PFB) express a summer mood of Bajan life and statement style while an uplifting custom colour palette for Summer '23 fuses sunset gradient hues with solid tones of tortoise, midnight blue or light sand-toned crystal.
The Bajan eyewear brand's 2023 collaboration with luxury eyewear brand, Linda Farrow emanates a gorgeous,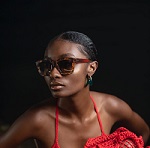 fresh vacation vibe for men and women, a full expression of the Bajan lifestyle with the warmth and beauty of the Caribbean sea and sky. A timeless unisex silhouette available in three colorways, the unique model boasts the sunset gradient tones on thick statement acetate temples, with combinations of hues inspired by three different stages during a spectacular setting of the sun.
"Our customers have fallen for the glamour of this model, its sensual custom colours and its very versatile bold square shape…." Alicia Hartman, Founder, PFB
Peoples from Barbados main line is available at selected opticians in the Caribbean, and worldwide.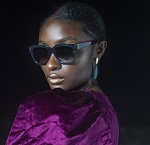 Their Linda Farrow X Peoples from Barbados Edition offers a limited edition of 150 custom-made sunglasses/blue light blocking glasses (50 models in each colour) – this edition is available through the summer months exclusively at EYE Q STYLIST OPTICIANS, Bridgetown, Barbados.
Read about Linda Farrow story from RIO here