Essilor®'s optimised single vision lens now available in stock  
Eyezen® Start from Essilor® Ltd is now available as a stock lens, making comfortable vision accessible to even more wearers.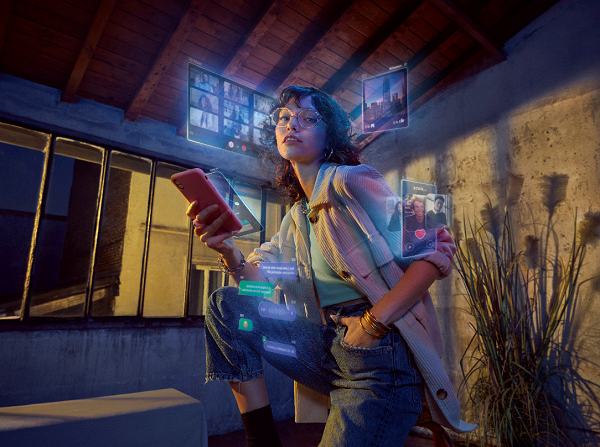 The lens uses Dualoptim™ S technology to optimise both distance and near vision zones, with no required power boost, delivering enhanced optical performance compared to a standard single vision lens.*
Eye care professionals can now maximise their offering by including the stock lens as part of their single vision portfolio.
Eyezen Start® Stock is available in Orma 1.5 and Ormix 1.6 with Blue UV Capture™ and Crizal® Sapphire HR as standard.
Alan Pitcher, commercial director at Essilor® Ltd said: "Single vision wearers deserve the best visual solution to support their eyes when using digital devices and leading a connected life.
"Yet the vast majority of standard single vision lenses are built on 100+ year old technology, but our lives have changed so much and for most patients their modern lifestyles create new visual demands which standard single vision lenses just don't meet.
"So making Eyezen® Start available as a stock lens offers a cost-effective single vision solution for those who don't necessarily want a premium bespoke lens but still need all the benefits and visual comfort that come with this innovative lens design."
Essilor® continues to support the Eyezen® brand with a new national media campaign starting in February on Facebook, Instagram and Google Ads.
ECPs can download the latest Eyezen® digital assets and social media posts from the EssilorPRO portal and take part in its window display and direct mail campaigns.
Eyezen® Start Rx and Eyezen® Start Stock are also both part of Essilor®'s Take Two promotion.
Visit https://ecp.essilor-pro.com/gb
* Essilor's R&D virtual simulation. Power Error of 0.18 D causes an acuity loss of approximately 0.05 logMAR, which corresponds to a half-line on a logMAR acuity chart (Fauquier et al, 1995)