"When the city is your playground, the sky is the limit." 
Award-winning supplier Dibble Optical has welcomed some brand new and exciting models to its range of quality children's eyewear, Milo & Me with its latest campaign, The Transparent Collection.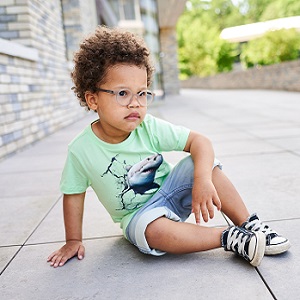 Children want to play – no matter whether they live in the city or in the countryside. The new Transparent Collection deriving from the Milo & Me series aims to reflect exactly that. Made for modern children who are looking for their urban play oases and who do not want to be limited in their creativity.
For this collection our most popular Milo & Me models Charly, Sara, Alex and Kim have been given a new look.
The light, transparent and airy models are just as sturdy and flexible as our base collection. With the pastel-coloured combinations we remain true to the tried-and-tested two-tone concept for temple ends and frames. They just breathe a little more urban sky.
These fresh, modern and airy models are suitable for both girls and boys aged 2 to 12.
One thing remains the same for all Milo & Me children's glasses; their frames are made of plasticizer-free TPE material, have flexible temple ends made of TR90 material and provide a 110° groove for easy glazing. Therefore, an all-round carefree package for children, parents, and opticians alike.
The Dibble Optical Milo & Me Transparent Collection catalogue is readily available to download online.