Encapsulating Femininity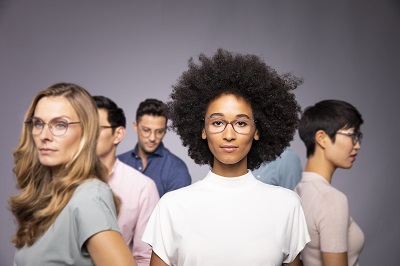 Is there anything more feminine than lace? A fabric, with its origins centuries old, continues to delight with its intricate weave of threads that remain fresh and relevant in contemporary women's fashion.
'As if suspended before the face, the delicate pattern replicating lace, is held within a crystal front,' comments Peter Reeve, Managing Director STEPPER UK Ltd. 'The SI-30164 reveals how STEPPER EYEWEAR combines creative design, innovative manufacturing and eyewear know-how to produce something truly special.'
Evoking the soft form of lace, the ornate motif reinforces the lightness and elegance of a frame created from super lightweight TX5 and Titanium.
Expressed in a classic women's style; this durable, flexible and strong frame is the perfect complement for most prescriptions and lenses. The outstanding comfort of the TX5 bridge enhances the lightweight frame's day-long wear appeal (it weighs just 7.6 grammes). For a frame that looks this good, there is no compromise on wearability.
Also available with 'solid' colour fronts, the SI-30164's soft profile will suit many face shapes and enhance a wide range of skin tones. 'Add to this the hypoallergenic properties of both TX5 and Titanium and you can understand why this frame has already proven such an attractive choice for so many women,' concludes Peter.
The SI-30164 is available in  four colours Grey/Cerise, Rose, Dusky Pink/Grey and Blue-Grey/Bronze, eyesize 54.15.