The Spectacle Makers' Charity takes up the challenge of glaucoma in Nigeria
The Glaucoma-NET was established by the VISION 2020 LINKS Programme in 2021 to address the high levels of irreversible blindness due to glaucoma in low-income countries. It aims to preserve the sight of people with glaucoma through bringing together patients, clinicians, researchers, NGOs and Ministries of Health, with a lasting and sustainable impact.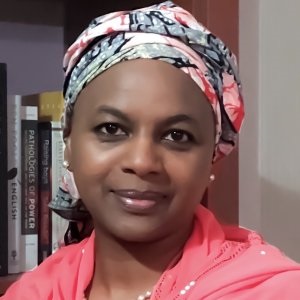 The Network is led by Fatima Kyari, a leading glaucoma specialist based in Abuja, Nigeria together with eye health experts at the International Centre for Eye Health, London School of Hygiene & Tropical Medicine.
The grant from The Spectacle Makers' Charity of £10,000 per year for up to three years will enable a dedicated website to be established through which glaucoma practitioners from low-income countries, especially in Africa, will discuss cases and share learning in all aspects of glaucoma care and management, including nurses, optometrists and counsellors.
It will also kick-start use of a new Toolkit for the management of glaucoma across Nigeria. The Toolkit provides a framework and a 'how to' guide for glaucoma teams in low-income countries to improve their services and offer 'best practice' to their patients. The funding will enable cascade training of glaucoma specialists to implement the Toolkit in their own hospitals across Nigeria over the next three years.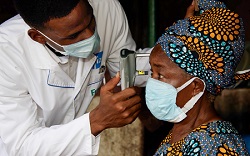 The new Network will build on the International Centre for Eye Health's experience establishing similar international partnership networks and toolkits across sub-Saharan Africa in the specialist areas of diabetic retinopathy (DR-NET) and childhood eye cancer retinoblastoma (Rb-NET).
The Spectacle Makers' Charity exists to support projects that will have a direct benefit to eye health and improve accessibility and quality of life for people whose sight is threatened or impaired.  It also makes bursary awards to early career professionals across all optical disciplines.
Announcing the award, Chair of Trustees Liz Shilling said "It is a great pleasure for The Spectacle Makers' Charity to be supporting this project. It stood out among the many applications we received for 3-year support. We look forward to seeing this project progress and deliver real impact over the next three years, making a material difference for people who would otherwise face loss of sight through glaucoma."
Besides these activities in Nigeria, the Glaucoma-NET has a wider remit, both in the countries in which it works and in the activities it undertakes. Funding is being sought for the other key aspects of the Network, including from the Nigerian diaspora in the UK. For more information, please contact marcia.zondervan@lshtm.ac.uk.
tackle #glaucoma in Nigeria.
Image Gideon Okorie