Pretty Perfect Two words to sum up Stepper's new Frame 
The SI-30175 combines two of STEPPER EYEWEAR's premium materials; Titanium and TX5, in one of the prettiest frames created by the brand.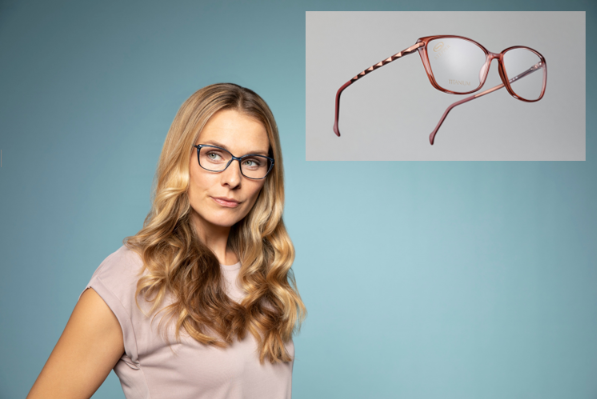 The advanced plastic front (TX5) works harmoniously with the contours of the wearer's face, sitting comfortably on their nose thanks to STEPPER's renowned bridge design.
This, unique to STEPPER, plastic material allows for infinite colouring possibilities – for the SI-30175 contemporary classic hues have been selected to enhance its appeal.
'A sophisticated, larger eye style allows for the majority of lens needs whilst delivering a frame that is easy to wear for most face shapes,' comments Peter Reeve, Managing Director, STEPPER UK Ltd.
At the elegantly lifted temple, a Titanium side gently wraps itself onto the front. Offering strength and durability, the sides are fashioned in a linear, pyramid pattern adding to the finesse of the design and its visual interest.
With both TX5 and Titanium elements being hypoallergenic, the frame is as kind to your skin as it is light (the frame weighs less than 10 grammes).
'Quality materials which are perfect for purpose, crafted in a frame that allows for individual fitting and offers built-in comfort are hallmarks of STEPPER,' adds Peter. 'What's more, this frame looks beautiful too.'
The SI-30175 is available in Apricot/Bronze, Coral, Sapphire Blue/Bronze, Amethyst and Graphite/Plum colour options. Glamorous yet subtle colouring allows for compatibility with most wardrobes and skin tones.