TRANSITIONS™ Offer Dynamic Polarisation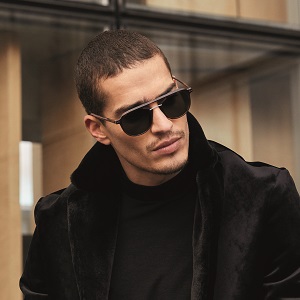 Essilor Ltd is pleased to announce the launch of the latest innovation from Transitions™ Optical – Transitions™ XTRActive® Polarized™.
Available this month, Transitions™ XTRActive® Polarized™ lenses are uniquely designed for spectacle wearers who are frequently exposed to bright light and reflective glare.
The lens features 'dynamic polarisation' allowing it to adapt to changing light conditions to maintain the optimum level of darkness in all lighting conditions. As the lenses darken, the level of polarisation also increases to match the tint level.
Tim Precious, managing director at Essilor Ltd said: "The lens is designed for wearers that are very sensitive to light and need exceptional visual performance without being impaired by glare, eye strain, or experiencing sub-optimal vision in bright light environments.
"The launch gives independent ECPs even more cutting-edge light protection benefits to discuss with their patients to help them find the best visual solution to suit different lifestyle needs."
The polarisation efficiency ranges from between 0 per cent when inactivated indoors; meaning that wearers will not experience the screen distortion commonly associated with polarised lenses, right up to 90 per cent when fully activated outdoors – comparable to a pair of polarised sun lenses.
Transitions™ XTRActive® Polarized™ lenses also feature Transitions™ XTRActive® New Generation technology which means that they go extra dark, even in hot temperatures(1), and can achieve category 2 levels of darkness in the car(2). They also achieve up to 90 per cent polarisation efficiency(3) and block 100 per cent of UV light, as well as providing great protection from blue light(4).
Transitions™ XTRActive Polarized™ is available on Varilux® Physio® 3.0, Varilux® Comfort Max, Varilux Liberty™ 3.0 and Eyezen™ Start lens designs. The technology is offered on Ormix 1.6 material and is available with Crizal® Sapphire™ HR and Crizal® Easy Pro.
Point-of-sale materials are also available to support the launch.
Why Not ?
Step into Spring with a strong transitions media campaign
 Transitions™ Optical has launched a new media campaign set to run across multiple channels to show spectacle wearers how to protect their eyes in style this spring and beyond.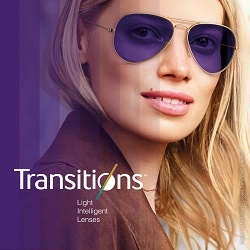 The campaign will appear across TV, social media and digital banners and is expected to receive 80 million impressions to help ECPs welcome existing and new wearers with an increased awareness of light intelligent lenses into practice.
From May, Transitions™ will be live on TV for over two months, targeting adult glasses wearers. The campaign will be broadcast on top channels: SKY, ITV, Channel 5, IMDb TV, NOW TV, STV, Rakuten, Channel 4, BT Sport, Roku and Pluto.
During spring, an extensive digital campaign will use a set of creatives to appeal to different audiences. Appearing on Facebook, Instagram, LinkedIn, and profiled digital banners, spectacle wearers are targeted with messages around empowered visual experiences and superior light protection with style.
A social media campaign will be supported across the year with top ranking search advertising to capture queries and drive qualified traffic.
Wearers are directed to the Transitions™ Virtual Try-On and Light Sensitivity Quiz.
ECPs can visit the Virtual Try-On and Light Sensitivity Quiz to discover what consumers will experience before starting the conversation in store.