Health and social care leadership in England will be overhauled after a review found evidence of bullying and blame cultures, Sajid Javid has said.
Following a series of damaging scandals at NHS trusts, the government said the report found "institutional inadequacy" in how managers are trained and valued.
The health secretary said the findings – to be published in full later – were "stark".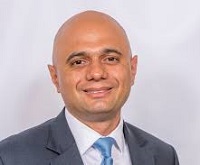 He earlier likened the NHS to the defunct Blockbuster video rental shop. Downing Street said Mr Javid told cabinet colleagues the NHS was a "Blockbuster healthcare system in the age of Netflix".
"The NHS is absolutely fantastic, we all rely on it, but much of how it's set up is a still very much 1948, we need to be thinking about 2048 and how we get from here to the needs of the British population when it comes to health in 2048," Mr Javid later explained to MPs.
The findings in the new health report published today, truly demonstrate the need for transformation within our healthcare systems, to better look after our clinicians, NHS workers and patients. The review calls for more staff, better leadership, and a change in culture from top to bottom, achieved through investment into innovation. Innovation through technology is at the heart of redesigning patient pathways and healthcare systems to help alleviate pressures on NHS workers.
HealthHero CEO comments:
Ranjan Singh, is the CEO and Co-Founder of HealthHero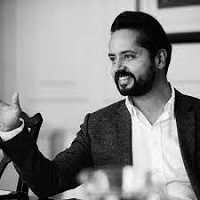 "Health Secretary Sajid Javid has likened the NHS to a "Blockbuster healthcare system in the age of Netflix". While steps are being taken to modernise the service, real progress will require disruption, not incremental change. To run with the analogy, we can't just swap VHS cassettes for DVDs in the age of streaming – we have to rethink how vital healthcare services are delivered.
The NHS is one of the UK's proudest institutions, born of what at the time was a radical notion: that healthcare should be for everyone. But without innovation, it will be forever playing catch-up at a time when the goal posts are moving farther and farther away.
Over the last couple of years, we have seen an increased uptake in remote and online consultations during a period of intense strain on the NHS. However, we must act quickly to support the rollout of digital tools in order to put the NHS on front foot by reconfiguring healthcare delivery for the current times.  This will require strategic planning and a bold vision. But, as the NHS has shown before, we can achieve brilliant things at challenging times with the right mindset."
About HealthHero
HealthHero is Europe's largest digital first healthcare provider. HealthHero facilitates three million consultations a year, covering 30 million people across Europe via more than 4,000 clinicians. Through its holistic care solution, HealthHero makes it easier for patients, to manage their health whilst reducing the burden on in-person care and increasing efficiency within healthcare systems.