LOOK presents the new fall-winter 23/24 Moda collection
LOOK, the Italian brand that has been designing and producing its eyewear lines in-house for 45 years, brings its vision of fashion to the market, combining the concepts of colour, trend and modernity in their most absolute expression.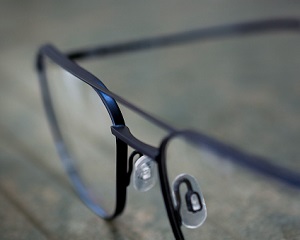 LOOK's MODA collection for the Fall-Winter 23/24 season tells a style that expresses these values in an elegant way, showing excellent know-how and production quality.

We will find 6 optical frames made of Xinox, LOOK's patented steel. Nose, bridge and temples are designed and made like modern jewelry, the shapes, with demi-bold and slightly convex profiles, fully espouse the latest trends giving models that encapsulate current style and sophistication.
Glossy and matte finishes catch the eye for their attention to detail: research, innovation and creativity are expressed in these glasses in which classic gold, silver, rose gold and black shades are alternated with greysh, red, light blue, blue and green versions.
The same material and the same concepts of elegance and lightness are also present in LOOK's Midsize segment; four frames – two unisex and two women's – in which Xinox is worked on subtle shapes and refined colors. A mix of lustrous elegance and comfort for this product segment designed specifically to meet the growing demand for midsize.
LOOK's MODA collection is dedicated to those seeking a sophisticated, modern aesthetic that is authentically Italian and characterized by exceptional attention to detail without sacrificing seasonal trends.
All LOOK frames are traceable because they are designed and made entirely in Italy in the company's production hub through the best technologies available.