Colourful Technical innovation with SPECTAFUL
Four new ophthalmic styles in the CLOUD collection
To be previewed at SILMO 2023, the international optics and eyewear show held in Paris,
Spectaful unveils four new models in the CLOUD collection – a line that is synonymous with extremely lightweight eyewear and unparalleled comfort for everyday wear.
The four new ophthalmic models combine stylish silhouettes with sharp edges and vivid colours, creating expressive frames distinguished by the fusion of outstanding functionality with the distinctive angular design that is representative of the Spectaful signature style.
"Our goal with Spectaful is to create a technical frame that is comfortable and lightweight thanks to new materials such as Technopolymer. However, unlike other eyewear brands in the market, we want to offer technical solutions in a colourful way"… Spectaful, Italy
An average weight of less than 10g for each model in the CLOUD collection is possible thanks to the combination of fronts made with Technopolymer – an advanced material never seen before in the eyewear industry – and high-quality stainless-steel temples. The result is light and long-lasting frames characterised by a geometrical design with multiple corners, breaking the monotony of the classic round and rectangle shapes while ensuring comfort and an easy-to-wear style. All the new SPECTAFUL styles are available at www.spectaful.com and at selected opticians.
Sofia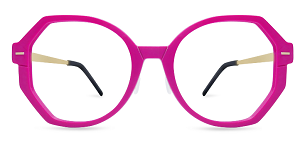 BRO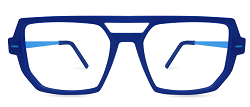 Patti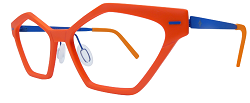 DUDU