WIDEX UK & IRELAND Partner with ANGLIA RUSKIN UNIVERSITY
Widex UK & Ireland and Anglia Ruskin University (ARU) today announced an exciting project designed to create added value for independent hearing care professionals and future audiology graduates within the UK & Ireland.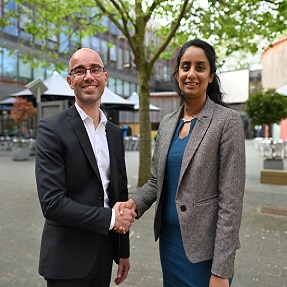 This project is the result of a shared ambition, by both institutions, to drive positive change within the audiology industry. Widex has a longstanding commitment to build on its deep audiology understanding, leading research and innovation to deliver best practice, guidance and support to the audiology industry. Anglia Ruskin University, meanwhile, is passionate about delivering high academic standards and quality learning opportunities to its audiology students.
The new project will deliver several key outcomes in the coming months that will directly and positively impact independent audiology businesses in the UK and Ireland and continue to reinforce Widex' commitment to being their partner of choice.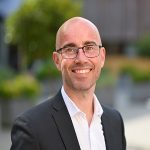 "We are delighted to partner with Anglia Ruskin University on this exciting project which we predict will change and shape how we analyse real life data in the UK & Ireland," said Lewis Chisnall, Head of Widex UK & Ireland. "Anglia Ruskin University's reputation as one of the leading learning establishments for audiology is a key reason for us partnering with them and strongly aligns with our drive to deliver the best hearing healthcare provision in the industry."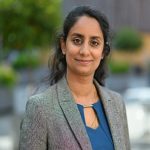 Dr Saima Rajasingam, Senior Lecturer in Audiology at ARU, said: "We are really looking forward to working with Widex to promote hearing healthcare amongst adults in the UK, particularly reaching those people who might not realise how hearing difficulties are affecting their daily life or not know how to take the first step to receive the support they need.
"As part of this, we will be working closely with hearing care professionals to improve their information, communications, and quality of hearing healthcare provision. Widex' focus on strong audiological care – not just technology – is a key reason for us taking part in this project with them."