LINDA FARROW x ROWEN ROSE Womenswear
The HIGH SUMMER SUNGLASSES CAPSULE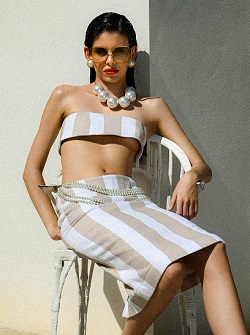 LINDA FARROW has teamed with the Paris-based womenswear designer brand, Rowen Rose, to create a high summer sunglasses capsule edition featuring two unique sunglass designs.
The styles are perfectly aligned with Rowen Rose's latest collection Cannes, 1971, in which founder Emma Rowen Rose was inspired by the French Riviera holiday vibe of the 1970s, the same decade in which Linda Farrow was created.
The collaboration came perfectly naturally, the iconic shapes of the eyewear brand offering an exciting fit with the quintessentially chic French summer mood which inspired the Paris designer in her recent collection.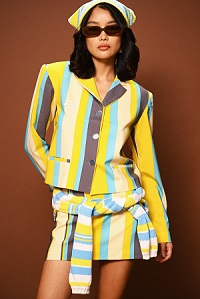 Playing with classic summer codes, the two iconic sunglass shapes Cara and Margot have a clear 1970s feel.
Each sunglass style comes in three colours, all of them being an ode to the 70s and its aesthetic, closely linked to the South of France with its sunny beaches, crystal blue waters, and bright, vivid orange sunsets.
This is manifested throughout the collection with terracotta matched with orange gradient lenses, honey with green lenses and warm chocolate brown with brown lenses, bringing us back to an ideal past, with a refreshing, contemporary touch.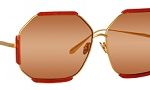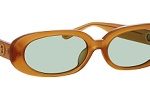 The sunglass styles come in elegant red and white striped linen packaging, especially designed for these unique and collectible styles, evocative again of the theme of the French Riviera and a chic French style.