Time To Refocus
Following an extensive project to explore STEPPER EYEWEAR's key differential and how to communicate this to the eyecare market, the brand launched its new logo and refocused positioning at this year's MIDO.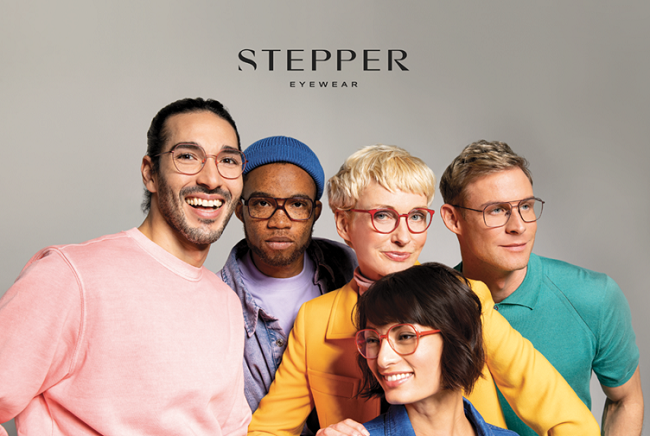 'The aim is to convey, at every touch point, the wearer benefits of our frames,' comments Peter Reeve, Managing Director, STEPPER UK Limited. 'The first frames, designed in 1970 by Hans Stepper, were manufactured in a new material and process to provide an exceptional standard of fit. This motivation remains true today.'
'Good fit empowers the eyecare professional to deliver the best possible vision outcome for their patients and is paramount to the brand. Reinforcing the importance of fit via frame selection assisted by expert advice is our core message, as STEPPER EYEWEAR is a medical device to hold lenses correctly before the eyes.'
'Fit, outside of optics, is understood and valued by consumers. For example, jeans, shoes, and underwear choices are made based on fit. Fit is STEPPER EYEWEAR's strongest brand asset and, with the skills of an eyecare professional, can deliver the highest levels of wearer satisfaction,' concludes Peter.
The result of this brand refocussing is a fresh look centred around a new modern and simple logo. The impression is professional, contemporary, aspirational, clinical, and distinct through its new presentation. At the same time, the brand presentation is achievable and inclusive.
To underpin this new look, the brand's new strapline, 'The Perfect Fit', succinctly reinforces the critical message and complements the 'World Fit' concept launched in 2022.