UK Lens Manufacturer HOYA announces partnership with Orbis UK

The Vision Care company joins forces with charity to fight avoidable blindness in India
In collaboration with Orbis UK, HOYA UK aims to raise £50,000 over the next three years to establish a new Green Vision Centre in India. The center will be providing comprehensive eye health services to an estimated 100,000 children and adults through sustainable means, via the use of solar panels, software, and energy efficient appliances.
HOYA UK's fundraising activities in 2023, which will include the London Marathon, Welsh Three Peaks and in-practice contactless donation terminals, will support the development of the Vision Centre, which will offer affordably priced care for low-income individuals, or free care for those who cannot pay.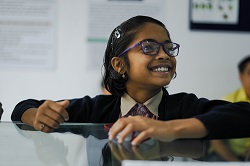 Orbis, an international charity that works with partners across the world to train healthcare workers, raise awareness of eye health, and improve vital access to eye health services, has been working in India for over 20 years, which is home to the largest number of blind children in any one country, and to 9.3 million children with visual impairment.
It is a leading global non-governmental organisation that has been a pioneer in the prevention and treatment of avoidable blindness for over four decades.
Orbis transforms lives by delivering the skills, resources and knowledge needed to deliver accessible quality eye care. Working in collaboration with local partners, including hospitals, universities, government agencies and ministries of health, and provides hands-on training, strengthens healthcare infrastructure and advocates for the prioritisation of eye health on public health agendas.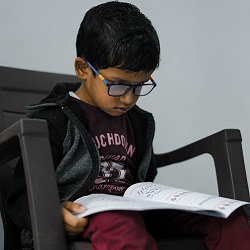 Rebecca Cronin, Orbis UK CEO commented: "Educations and livelihoods can be severely impacted by a lack of access to quality eye care, and small interventions can make a large difference. Sometimes a simple pair of glasses is all it takes to help a child to see their books for school or support an adult in their work. Thanks to HOYA UK, this new vision centre will bring much needed eye care and treatment options to the doorstep of another community."
In addition to the UK activities, globally HOYA Vision Care has renewed its partnership with Orbis International for the next three years. The support will focus on helping school children gain access to vision services in India, and on training eye care professionals around the world through Cybersight, Orbis's award-winning telemedicine platform.
"Improving vision over a lifetime, that is our mission at HOYA Vision Care. And for that reason, we are excited to partner with Orbis, in India and beyond.
This partnership takes us another step in the direction of closing the vision health gap, enabling everyone to experience the gift of sight," said Alexandre Montague, CEO HOYA Vision Care.
HOYA's generous contribution will directly impact four centres and three hospitals associated with them. In addition, HOYA's support will enable Orbis partners to screen the vision of more than 500,000 children and provide more than 15,000 glasses as part of the REACH (Refractive Error Among Children) programme in India. REACH aims to reduce visual impairment due to uncorrected refractive error (a vision problem that makes it hard to see clearly) among school-going children.
HOYA Vision Care's partnership will also benefit Cybersight, an online telemedicine platform which provides eye care professionals with free virtual access to training, knowledge, and other resources. HOYA's contribution will focus on myopia (nearsightedness) and help to reach thousands of eye health professionals in areas with a high prevalence of the condition, such as China and parts of Southeast Asia, with the skills they need to provide quality care to their patients.
HOYA Vision Care has partnered with Orbis since 2021 and was instrumental in the REACH team's ability to adapt to a new and innovative door-to-door screening model when schools were closed during the COVID-19 pandemic. HOYA Vision Care and Orbis are continuing to work together to expand their collaboration across many other locations to ensure everyone, everywhere, has access to quality eye care.
Orbis operates the world's only fully accredited Flying Eye Hospital, an ophthalmic teaching hospital on board an MD-10 aircraft, and an award-winning telemedicine platform, Cybersight. www.orbis.org.uk