LIGHTBIRD Continues its COLOUR REVOLUTION
LIGHTBIRD brings colour into the new year.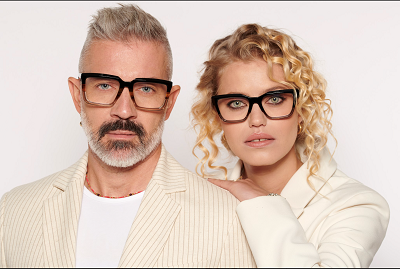 |
The Light_SOCIAL collection, made entirely of acetate, is completed with new models and colour combinations created exclusively for the Belluno-based brand.
Such as the SUNSET LB071C118 women's optical glasses with a front and temples in a Forest combination
But that's not all, designer Corrado Rosson also wanted to add tone to one of the most popular models:
FLOWER LB020C116 the women's optical glasses with aluminium and acetate front, which for the new year is dressed in Total Pink.
The colour revolution also comes into play in the three exclusive men's models – Professor, Ambassador and Elephant -characterised by contemporary, clean-cut shapes defined by extreme attention to detail. The models of the Light_SOCIAL collection, completely in acetate, present colour combinations where warm tones intersect with winter tones. "I would like to introduce a new concept of elegance for men's eyewear accessories that is far removed from the usual monotony that has characterised the world of prescription frames for years," says the designer.
AMBASSADOR LB082C107 with a shiny black front, Marron horn and beige crystal and a shiny black temple.
PROFESSOR LB080C104 with blue front and grey crystal, burnt caramel details and blue crystal temple.
ELEPHANT LB 083 c109 with a translucent Burgundy and Beige Crystal front, Purple details and Grey Crystal stem.
LIGHTBIRD embodies a world of values that can be identified with a "nest" ready to welcome those who wish to share these same values where everyone can benefit from the countless opportunities for connection that new technologies make available to us.