TARTAN MODEL Launched by HEMP EYEWEAR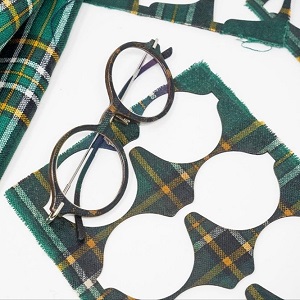 Tartan designs from Edinburgh-based Hemp Eyewear highlight this heritage fabric tradition while promoting sustainable materials.
"Our aim is to surprise and delight with eyewear that offers inspiration and sustainability. We've been developing our tartan frames for two years and we're excited to finally share these handmade models with everyone."
Sam Whitten Founder
The three styles are available in two tartans, MacDonald Clan Modern and Irish National, using tartan fabric off-cuts from the kilt making industry.
The Edinburgh production process starts by moulding together organic hemp fibres with the tartan fabric. The eyewear shapes are then cut and finished using rotary tools and polished using a combination of grape oil and stone powder. The grape oil is a by-product of French wine production.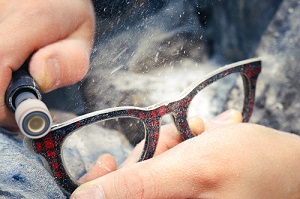 Every screw, rivet and hinge is assembled by hand in the Hemp Eyewear workshop, located in a former biscuit factory in Edinburgh.
"We have created a leading-edge technology which processes raw hemp fibre into solid, lightweight and beautiful plant-based material. Sustainability is at the core of our philosophy. Industrial hemp is one of the most sustainable, eco-friendly and diverse materials on earth which is why it is our material of choice. The only by-product is water vapour, which is as clean as it gets in manufacturing.  European customers who buy a hemp frame will save an average 1.2kg of carbon compared to purchasing the 90%+ of frames made in China," said Sam Whitten, Founder of Hemp Eyewear.
The three styles are named after mythical creatures of Scottish folklore; Nessie, Wulver and Kelpie. Nessie refers to the Loch Ness Monster; Wulver is a creature from legends of the Shetland Islands, and Kelpie, a shape-shifting spirit able to adopt human form, is said to inhabit Scottish lochs.
MacDonald Clan tartan originates from the West Highlands and the Hebrides, and features classic red tones. The Irish National tartan was designed as a celebration of Ireland, its culture and identity, reflecting its shared Celtic heritage.
Alongside the tartan collection, Hemp Eyewear has a range of models coloured with 100% superfood dyes.