LIGHTBIRD Preview FW 22/23
The 100% Made in Italy brand from Belluno presents itself at Interlook (Dortmund), OHI Wien (Vienna), DaTE (Florence) Silmo (Paris)
with new models from the Light_Social collection
LIGHTBIRD continues to fly in September. 
Once again this year, the design eyewear brand is taking part in the major international optical events, where designer Corrado Rosson is presenting new models from the Light_SOCIAL collection, made entirely of acetate.
A preview of the Ambassador LB082 C108 men's eyewear and Professor LB080 C101 unisex eyewear models inaugurate a new series of frames characterised by a minimalist, contemporary design, defined lines and shapes where colour combinations make the eyewear more and more an accessory capable of characterising one's look. In addition to the detailed workmanship on the front and temple, the presence of a QR Code in the terminal stands out.
Through the Light_NEST company website, it guarantees the product and establishes a relationship of loyalty between the company, the optician and the customer.
Ambassador LB082 C108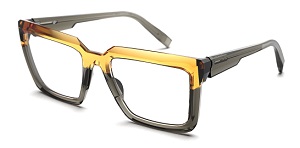 Professor LB080 C101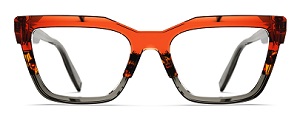 LIGHTBIRD is waiting you at:
Interlook Messe (Dortmund 3-4 September Stand 5.D16
OHI Wien (Wien, 10 September)
DaTE (Florence, 10-12 September) Stand A
Silmo (Paris, 23-26 September) Hall 5 -Stand C035