Summer Vibes with Milo & Me
Award-winning supplier Dibble Optical has expanded the Milo & Me range of quality children's sunglasses with more complementary models.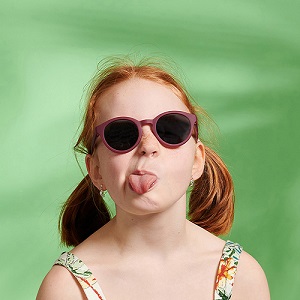 The new Milo & Me Sun collection 'Summer Vibes' is trendy, flexible, and just as strong as the well-known correction frames from Milo & Me.
The sunglasses have polarised lenses, offer 100& UV protection, have 80-85% absorption and come in a case including a microfiber cloth and detachable headband and ear hooks.
The Summer Vibes collection consists of five models, all in two sizes and six colours ensuring optimum comfort and style for children from 5 to 12 years old.
Some models are also available with mirror lenses in silver, pink, blue, red or green, perfect for them 'summer vibes'.