INVU – In a different league from the usual high street fashion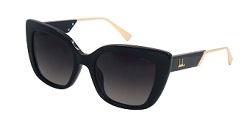 Most high street women's fashion sunglasses offer little functionality.
"There is no reason for this" says Beat Christ, head designer of the INVU brand.
"Women are very sophisticated when it comes to the latest fashion trends. Unfortunately, most of these fashion sunglasses offer little in the way of lenses performance. Women deserve more and should not have to choose between fashion and the latest technological advances."
With this in mind, the 2023 INVU Women's Fashion collection was created.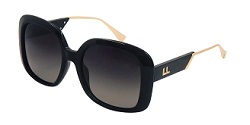 The most up to date high street fashion styles, crafted in the latest spring 2023 designer colors have been paired the most advanced material technologies.
As for the lens choice, nothing compares to the proprietary ultra polarized lens by Swiss Eyewear Group.
The lens offers ultimate crystal-clear, glare free vision while the beautiful, trendy gradient design complements the frame colors.
The entire INVU 2023 collection will be showcased at the ADCL booth during the Silmo show 2022.