Shades of Toronto from Nirvan Javan
NIRVAN JAVAN invites you to experience the metropolis of the North with the SHADES OF TORONTO.
Different impressions meet each other. It is the elegance of modernity. A symbiosis of cultures, mixing the most diverse origins and backgrounds and creating something completely new. NIRVAN JAVAN continues the stylistic journey around the world, daring to take the next evolutionary step. Is there a more fitting city than Toronto?
Diversity in colours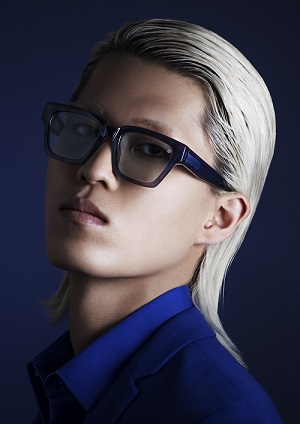 The city with the greatest cultural diversity in the world. It bears the motto "Diversity, our strength" on its coat of arms. It is precisely this celebration of different cultures, the versatility of the city, that is reflected in the colours of the collection.
They are bold, contrasting and uncompromising, without losing the designer's unmistakable signature. Green, blue, yellow, brown, black and purple; the colors of diversity. The cubic shapes also carry on the Swiss design label's unmistakable handwriting, while recalling Toronto's particularly striking and powerful architecture. The Scaborough Civic Centre, or the Aga Khan Museum. Modern architecture and colourful diversity. It will be a Canadian summer.

Durability and change in material
Handmade in Japan from Japanese acetate, the frames have the resilience befitting Toronto's uncompromising diversity. Meanwhile, 24 models in 8 colours with photochromic lenses show the changeability of the young metropolis. In its flamboyant neon colours, the new collection can be seen for the first time and exclusively at the MIDO in Milan.
Visit us at the Italian trade fair. Experience the Canadian metropolis with the SHADES OF TORONTO.
Opchat News will be reporting on MIDO 2022 (April 30th- May 2nd) The largest eye fashion show in the world.